FGDL was first launched in 1998, as a host to just 80 layers. Over the years, as FGDL's data have updated and expanded, the website has gone through several iterations and updated the way data is shared. At first, data was available only through CD-ROM, and had to be ordered from the website. In 2001, data was made available to download for free directly from the FGDL website as well. This update also included the ability to search for specific FGDL datasets, and introduced the ability to create interactive online maps from FGDL data. Ordering data by CD-ROM was eventually phased out in the 2012 version of the website.
Today, the FGDL is home to over 600 data layers across disciplines such as administration and government, economics, health and disease, transportation, and more.
---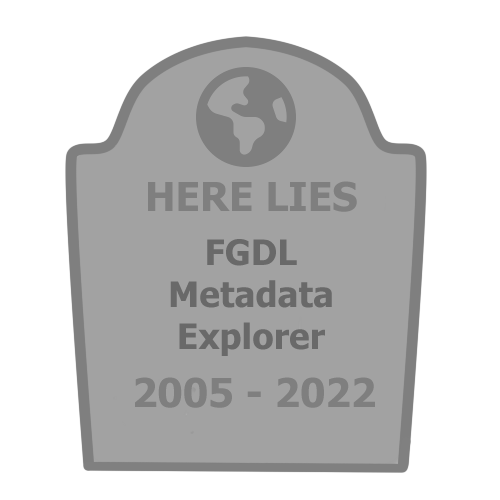 FGDL Metadata Explorer
The FGDL Metadata Explorer was first launched in 2005. For years, it was the primary method to explore and download FGDL data. It was taken down in 2022 when it was replaced with the FGDL Current and Archive data catalogs.
In lieu of flowers, please send data with fields that are 4000 characters or less (preferably a lot less).